The SurveyMethods launch wizard takes you through the email distribution or web URL launch methods. Once your survey is launched, SurveyMethods allows you to download a QR code that you can use for distributing your survey.
A QR code is a 2-dimensional barcode that can be read by most smartphone cameras (e.g. iPhones) or QR code reader apps. You can place your survey QR code on printed materials or in emails and then your respondents can use their phone to scan the QR code, which contains the survey URL. When a user scans the QR code they will be able to directly launch the survey rather than having to type in the URL.
This feature can be found in several different menus in the application:
On the confirmation page after completing the web URL launch wizard.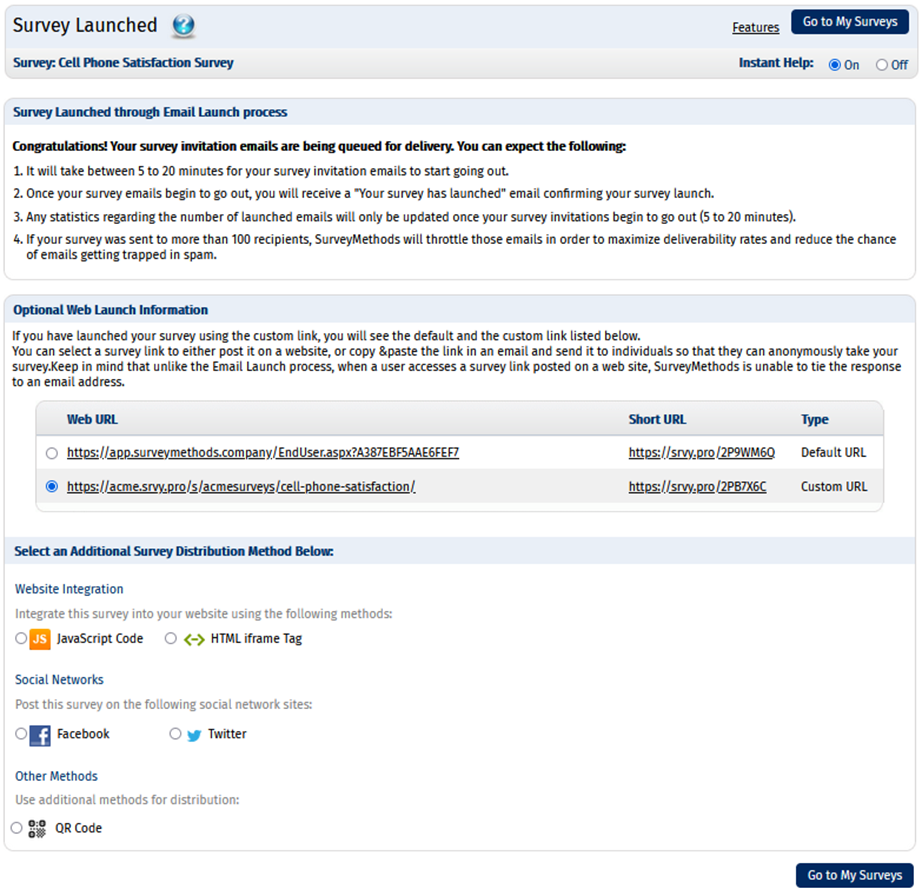 In the survey settings menu (reached by clicking on the My Surveys page) by clicking the link "Additional Survey Distribution Methods" under "Web Deployment Options" at the bottom of the settings menu.

From the manage survey menu (reached by clicking on the My Surveys page).
Clicking any of these links will generate a QR code and display it on the screen. You can download a .png file with the QR code by clicking the "Download QR Code" button.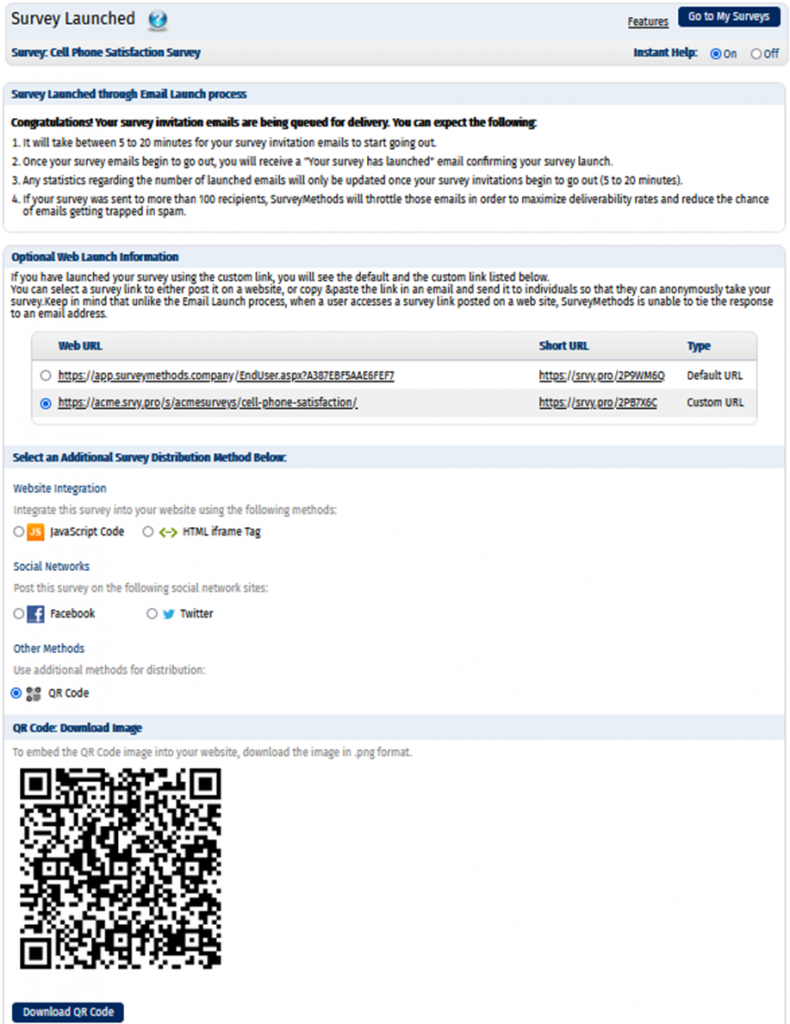 You can then insert that file into Word, Powerpoint, Photoshop or other software and print or otherwise distribute your QR code.
Who Can Use This Feature?
This feature is available for all account types.