Check the following settings while setting up a Gmail sender account via SMTP to avoid connectivity issues and allow full Google authorization: 
Setting 1: Turn Less secure app access On
In your Google account settings, turn the Less secure app access On.
Note that this setting is not available for accounts with enabled 2-Step Verification: such accounts require an application-specific password for less secure apps access.

Then enable SMTP in your SurveyMethods account and test, it should work as expected.
Setting 2: Enable IMAP in your Gmail account settings
Enable IMAP in the Forwarding and POP/IMAP tab of your Gmail settings.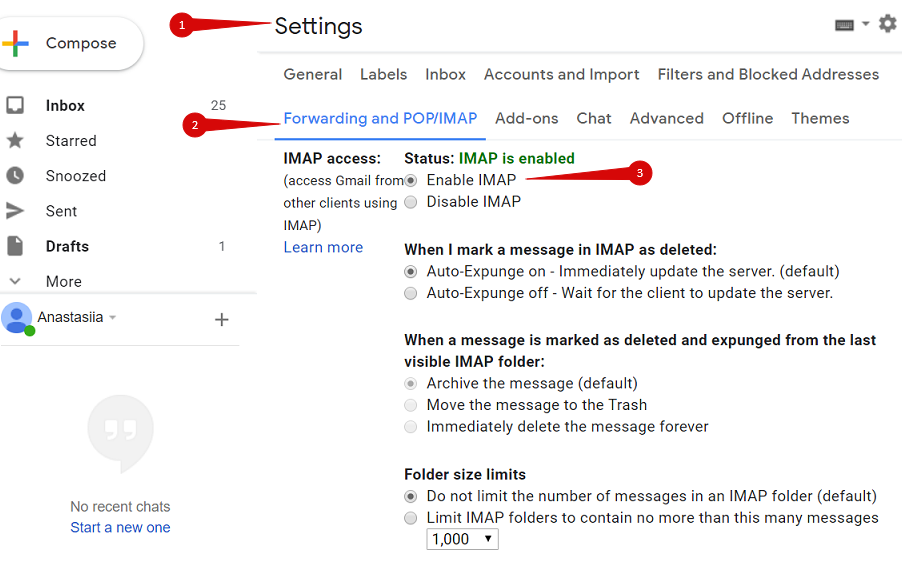 Setting 3: Set up 2-Step Authentication
Two-step authentication adds another layer of security to your email account and prevents unauthorized access to it. Besides, it will help avoid any blocking of our connection attempts by Gmail.
In your Google Account, in the left navigation panel click Security.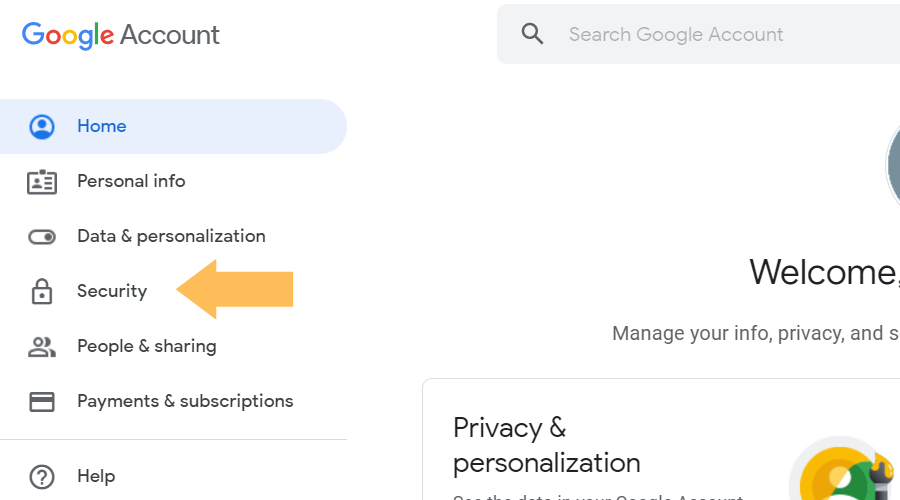 On the Signing in to Google panel, click on 2-Step Verification. Select Get started.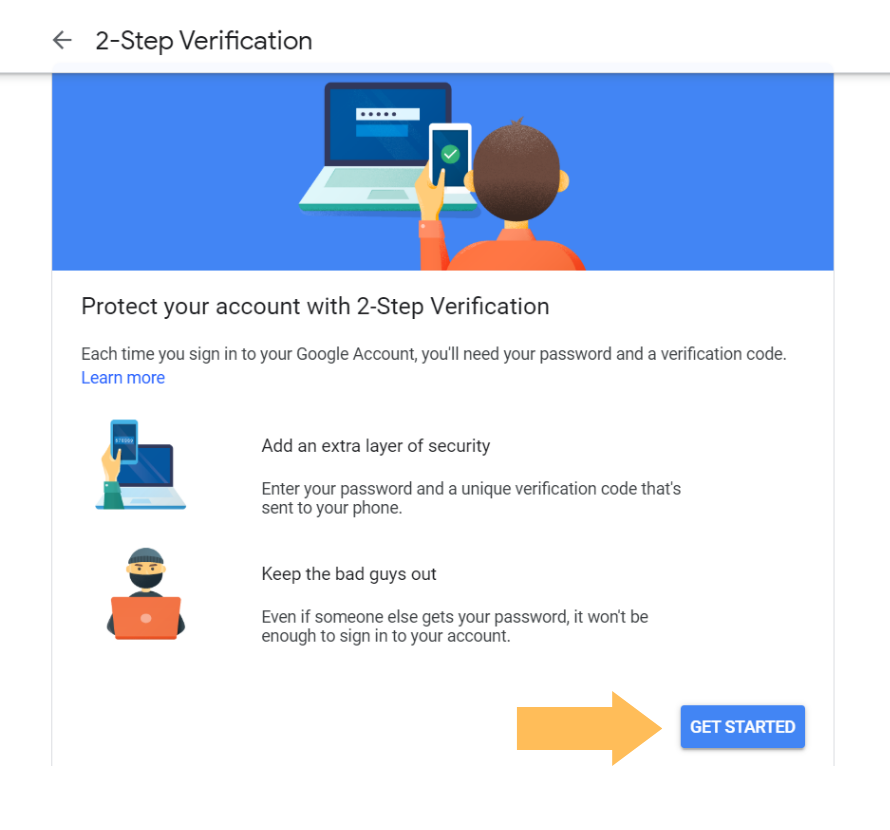 Follow the steps on the screen. In the Signing in to Google window, add an App password.

Select Other (Custom name), insert SurveyMethods.com and generate the app password.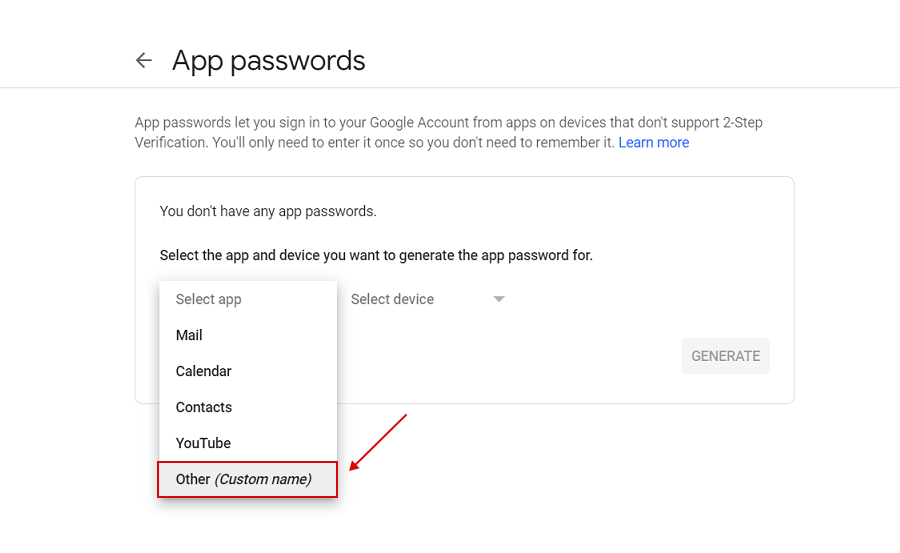 Save the generated app password – you will need it while setting up SMTP account.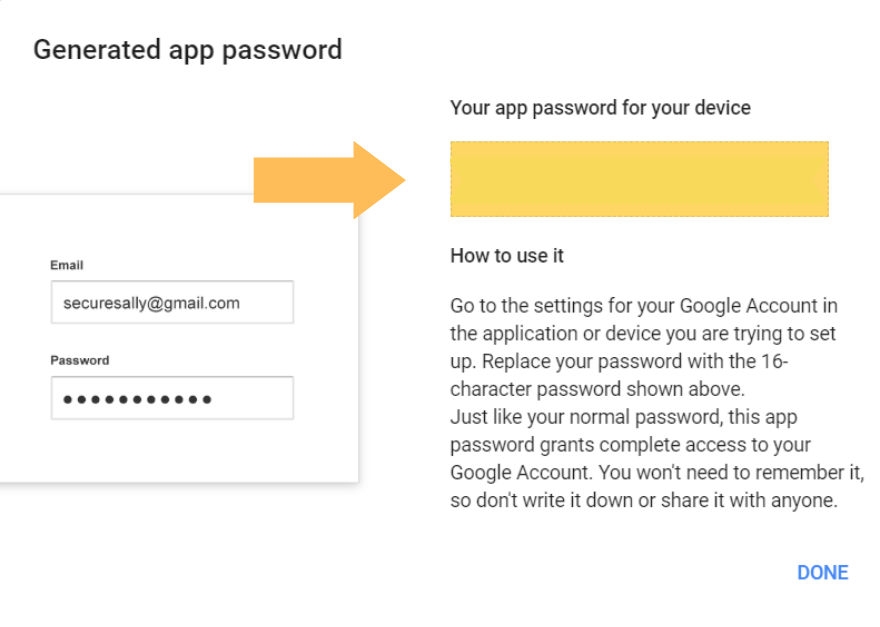 You've set up 2-Step Verification! You can also read how to set up two-step verification in more detail. 
Now configure SMTP in your SurveyMethods account. Use the generated app password instead of the password of your account for SMTP credentials.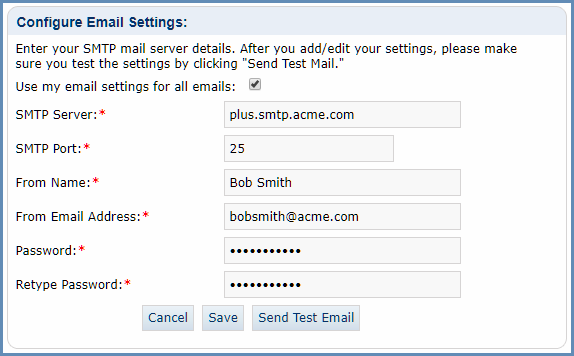 Send a test email to check the connection. Success!
Setting 4: Allow access to your Google account
To allow access, click the Continue button.

Who Can Use This Feature?
Sending emails via SMTP is available for Advanced, Professional and Enterprise users. Please be sure to alsow read our article on sending survey emails via SMTP.