If you've just created a new survey, you will insert your first question by clicking the flashing Insert New Question link.
Once your survey already has questions, you can insert a new question before or after any existing question in the survey by clicking on the Insert New Question link wherever you would like to insert the question.
SurveyMethods provides more than 20 different question types to design your survey.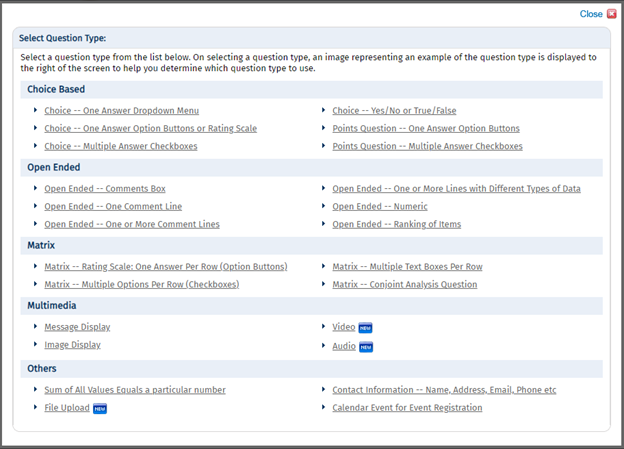 For more information on the question types, view our help article on Question Types.